The founder and principal of NPDP, Scott Lucas, has been an entrepreneur for nearly three decades. He completed his undergraduate studies in business (marketing) from The University of Tennessee, Knoxville (UT-K) in the late 1970's. While attending Tennessee, Mr. Lucas enjoyed a great deal of accomplishment and acclaim, best encapsulated in his being named a Torchbearer, the highest honor given its graduates, representing the class of 1980. Upon graduation, he accepted a temporary position with Phillips International allowing him the experience of working / living in Holland during 1980. Afterward, he entered the University of Texas in Austin and obtained a Masters of Business Administration (MBA) before returning to UT-K and completing his education by earning a law degree. He was admitted to the Bar in 1984 and still maintains an active license.
Mr. Lucas, who never intended on practicing law, chose to start his business career as a commercial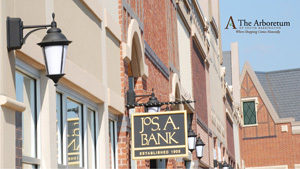 mortgage broker with First Southern Mortgage in Knoxville in the fall of 1984. But in 1988, he moved to Nashville to accept a position with The Hunter Company which held correspondent relationships with most of leading insurance companies. It is here that Mr. Lucas developed his skills in complex financial problem solving and negotiation even earning training for certification as a civil mediator. It was this foundation that propelled Mr. Lucas to establish NPDP in 1990. The balance of his professional career is cataloged in the "Our Story" section of this web site. Aside from that, Mr. Lucas is also the father of two adult sons – Jonathan and Austin – and is active in church and community affairs. He resides in Franklin, Tennessee.