Additional Services
Development Management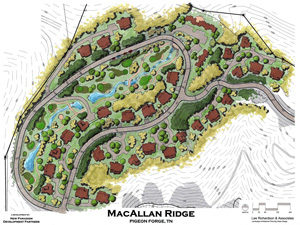 New Paradigm Development Partners, LLC ("NPDP") has been an innovative force for over 25 years in commercial development having completed projects valued at more than $500 million. Whether serving clients or as a partner, NPDP has demonstrated extraordinary skill for rigorous negotiation, organization, and value creation.
NPDP Has Four Disciplined Inquiries
The Where: Feasibility between Location and Use: NPDP insures that, from market evaluation to site selection to site investigation to site planning, the location is a strategic fit with the development concept.
The What: Optimization in Design: NPDP strategically integrates the management of the engineering, architectural and construction planning process. Undoubtedly, the greatest opportunity to create value for a project.
The How: Getting from Vision to Capitalization: NPDP develops an integrated plan of capitalization through a rigorous assessment of every penny the development will cost. That discipline goes to the heart of a project's integrity. And the developer's as well.
The When: Making the Trains Run on Time: NPDP has a history of projects that are "on time and on budget" and the extraordinary ability to execute complex development / construction plans.
Workouts
NPDP provides workout consulting services nationwide as an advocate for real estate borrowers, lenders, and/or investors. NPDP has a unique blend of expertise encompassing such diverse disciplines as underwriting, capital formation, development, civil mediation and law. As a result, NPDP has formulated consensual, non-judicial solutions for assets ranging from less than $1 million to portfolios in excess of $100 million; in all totaling over $1 Billion.
New Paradigm brings:
A "Deal Making" Process – NPDP sets the tone for the workout process as a deal rather than a lawsuit. By establishing peer to peer consensus with the business decision makers, alternatives can be evaluated from a purely quantitative perspective and have a business based framework.
"Integrity" Based Negotiations – NPDP's provides a thorough, objective, independent front end due diligence and underwriting of both the asset and the borrower. This creates a foundation of integrity and credibility essential to lender/borrower workout negotiations.
"Creative" Capital Solutions – NPDP creates value through vision. NPDP has the imagination to reshape distressed assets and even employ its own capital sources to create workable new capital structures.