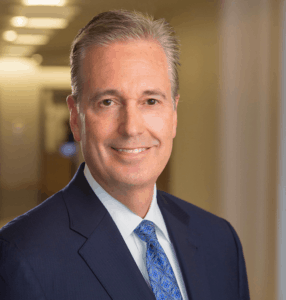 Even as the newest partner of NPDP, "Bud" has been a familiar face and positive influence throughout our history.
Prior to becoming Executive Vice President of Leasing for Kite Realty Group, Mr. Moll served as a partner, along with Mr. Lucas and Mr. Payne, of Poag & McEwen Lifestyle Centers. Together, the three were critically instrumental in the conceptualization and implementation of the Lifestyle Centers concept. As head of leasing, Bud opened 10 lifestyle shopping centers in 9 years due to his effective engagement of national retailers and persuading them to embrace the unique industry-changing shopping center concept to their benefit.

Parlaying the Lifestyle Center concept's success, Mr. Moll overhauled Kite Realty's leasing division by commanding a large team that was devoted to 120 centers, which was invaluable in doubling the REIT's portfolio. In addition to his leasing responsibilities, Bud headed the market research department where he determined key metrics that optimized national tenant relationships and would maximize a potential deal's quality. During his tenure at Kite, Bud successfully leased some of the prolific and profitable developments spanning across the country including: Delray Beach Marketplace (Palm Beach, FL), Eddy Street Commons (South Bend, IN), and Rampart Commons (Las Vegas, Nevada).
While Mr. Moll's expertise has lead to 2,500 signed deals in excess of 12 million sq. ft. leased, Bud's unique skill set was developed long before his aforementioned endeavors. After he obtained his undergraduate degree from Valparaiso University, Bud went on to achieve his MBA from Marquette University, with a concentration in finance and advertising. Following his formal education, Mr. Moll was employed by IBM where he was a top performing sales producer and manager.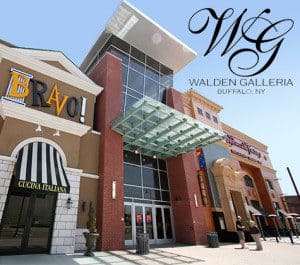 Utilizing this experience, Bud began his career in the real estate industry for The Pyramid Group, the largest private mall developer in the northeast U.S. and property owner to 25 million sq. ft. As leasing director, Mr. Moll was recognized for driving persistent account growth, outstanding portfolio management, and exceptional client relationship
satisfaction. While at Pyramid, Bud personally directed negotiations in national acclaimed developments, such as, Walden Galleria (Buffalo), the Carrousel Center (Syracuse), and the Palisades Center (New York), which together, collectively totaled approximately 6 million sq. ft.